When we were looking for a name for our tableware hire company, we had to go back in time..All the way back to the early eighteenth century in fact!
Q: What do you call a collection of pots & vessels for holding food and drink?
A: Crockery!
Although it isn't referred to as often now, we loved the fact the it linked all the way back to the designing & making of the actual pots by a potter or 'Crocker' as they would have been known.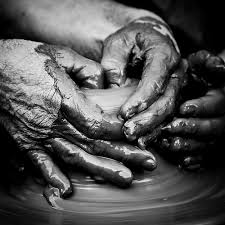 Here at Castle Crockery Hire we love the idea of mixing quality & tradition with up to the minute design. 
Bringing you the latest styles & looks to ensure your tables will be looking fabulous!